We truly have a reason to celebrate this year! FOLLOW-ME! was founded in 2007 and successfully entered the market with the first hyperDENT version in 2009. In only 10 years, the FOLLOW-ME! Team has made the hyperDENT CAM solution the world's leading software system in the dental market.
For hyperDENT's 10th anniversary, we offer you a one-time 10% rebate on the entire hyperDENT product range. This one-time offer is only valid for transactions closed directly at our IDS stand (Stand J 10, Hall 3.1).
Your FOLLOW-ME! Technology Group Team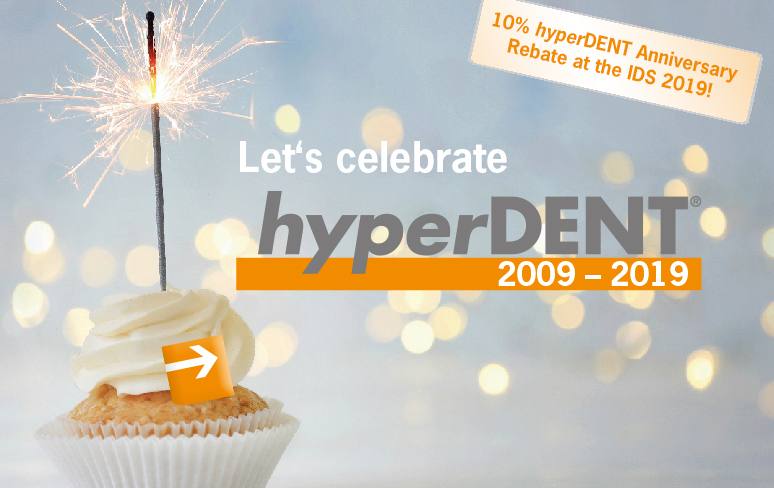 Dear Customers, Partners and Prospective hyperDENT Customers,
The preparations for the IDS 2019 in Cologne are in full swing and our team is happily anticipating presenting you with the impressive new hyperDENT features.
Schedule an appointment now for a personal meeting or hyperDENT presentation and we will be happy to accommodate your desired meeting time if possible. In our meeting, we will demonstrate using practical examples to provide you with maximum information enabling you to benefit from our expertise.
FOLLOW-ME! Booth: Hall 3.1. / Stand J 10
Sales Meeting Request:
https://doodle.com/poll/dtb3v8gb4sy4w8b5
Technical Meeting Request:
https://doodle.com/poll/p56nxknhuzvtrg3t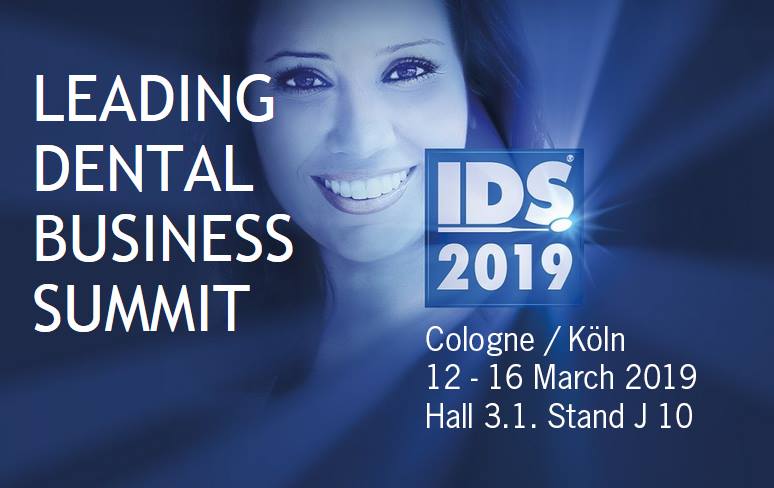 カタログをダウンロード
hyperDENT | 芸術的デンタルエンジニアリング