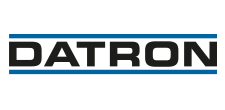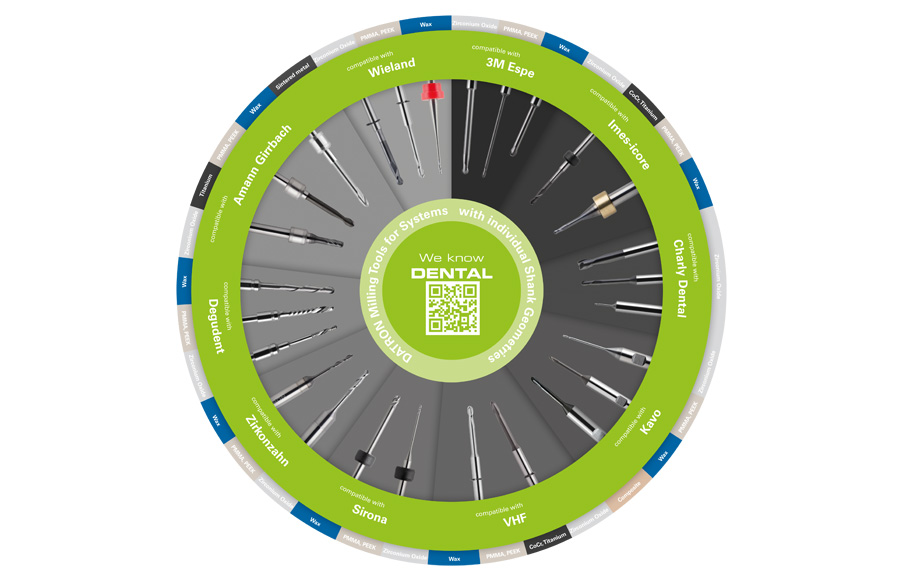 DATRON MILLING TOOLS
FOR SYSTEMS WITH INDIVIDUAL
SHANK GEOMETRIES
DATRON AG – 5-axis machines for high-performance labs and dental manufacturing centers
The DATRON D5 and C5 are your proven ultra-compact solutions of choice when it comes to precise, reliable and economical machining of dental appliances.
They are renowned for:
Milling industrial quality indications made of CoCr or titanium
Producing screw-on crowns, bridges, individual abutments, bars, primary and secondary telescopes
An excellent worldwide reputation and proven CAD/CAM technology – durable, proven, reliable and made in Germany
The new way of dental manufacturing – the hybrid workflow
In the dental field, it is crucial to achieve a perfect fit and a tight seal for crown margins and implant connections. Additively manufactured dental indications must be subjected to post-processing with the aid of high-precision milling machines. Thus, a combination of laser sintering and milling opens completely new production possibilities and business models.
Sustainable success with DATRON dental end mills
DATRON solid carbide end mills are not only compatible with DATRON's D5 & C5, but also achieve outstanding results with common machines from other manufacturers.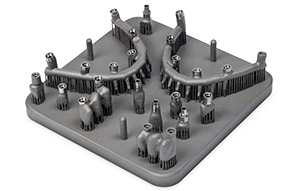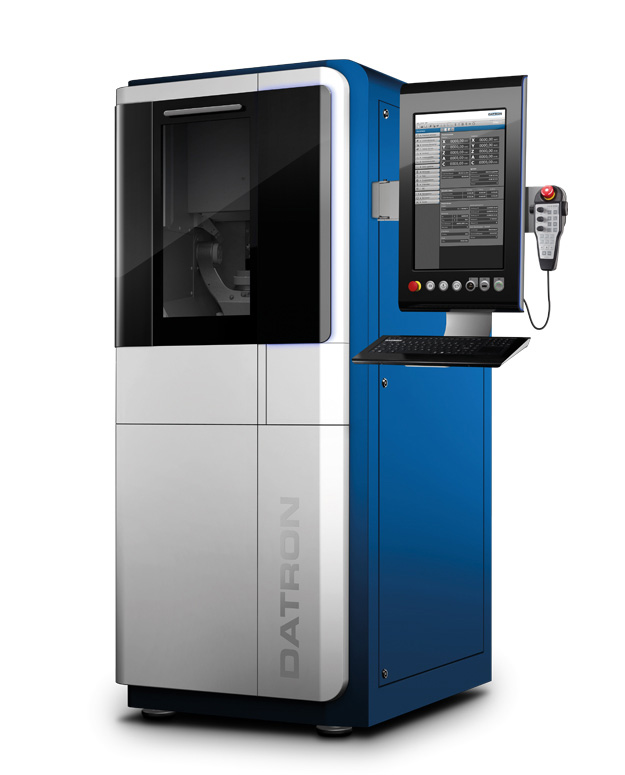 DATRON C5
5-AXIS MILLING MACHINE