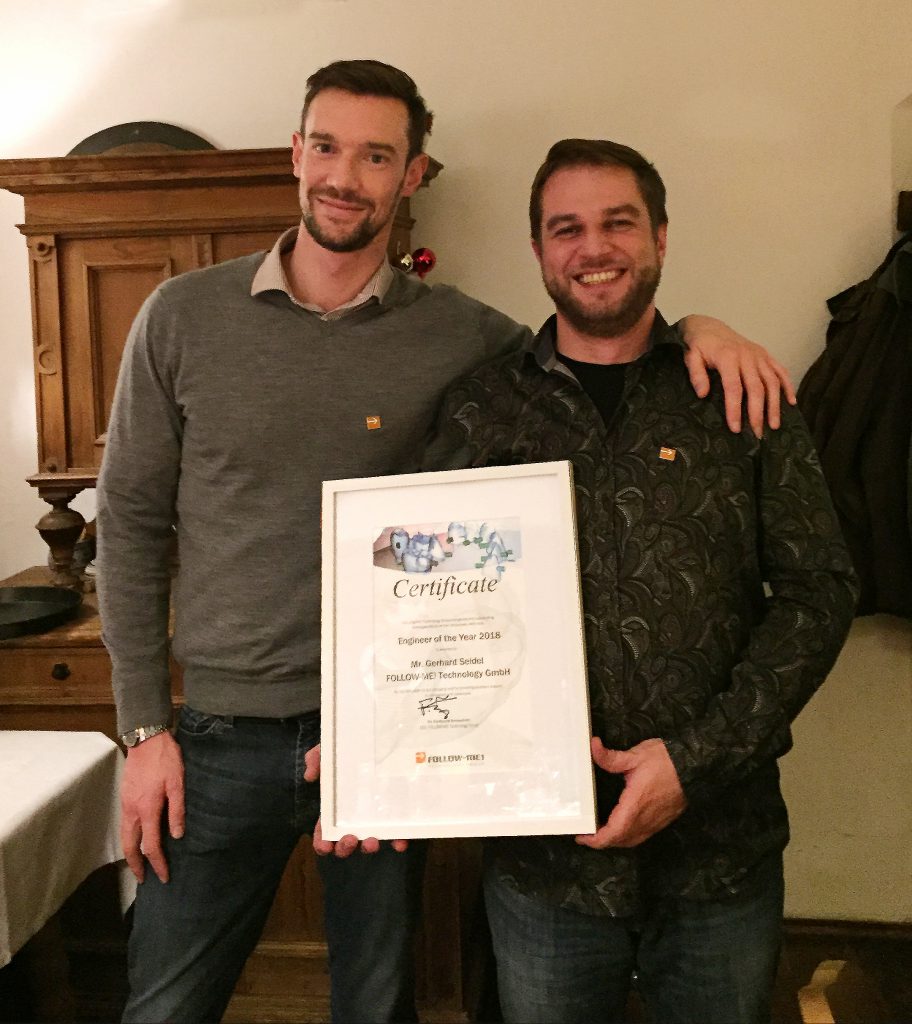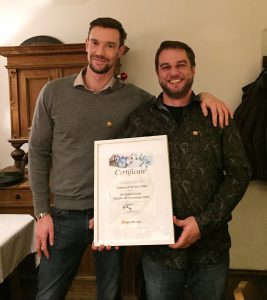 Das FOLLOW-ME! Team hatte eine wunderschöne Weihnachtsfeier in München, bei der auch in diesem Jahr der "Engineer of the year 2018" gekürt wurde.
In diesem Jahr ging der Award an Gerhard Seidel, Application Engineer, FOLLOW-ME! Head Office. Gerhard hat die Zusammenarbeit mit FOLLOW-ME! schon 2013 begonnen und gehört seit 2016 zum festen Team. Er überzeugt unsere Kunden und Händler mit seiner Freundlichkeit und Kompetenz.
Er ist viel unterwegs, setzt Datenbanken auf, begleitet Kunden bei ihren Projekten und hält Schulungen.
Wir sind dankbar Gerhard als Teil unseres Teams zu haben und freuen uns auf viele spannende Projekte mit ihm in 2019.