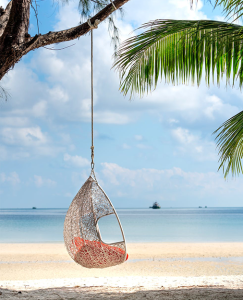 Vi comunichiamo che gli uffici Follow-Me! Italia chiuderanno per chiusura estiva dal 08/08/2022 al 26/08/2022. L'assistenza riapre il 22/08/2022. Le attività riprenderanno regolarmente il 29/08/2022.
Les comunicamos que la oficina Follow-Me! España y Portugal cerrarán por cierre de verano del 08/08/2022 al 26/08/2022. La asistencia reabre el 22/08/2022. La actividad normal se retomará el día 29/08/2022.
We inform you that the FOLLOW-ME! Technology Southern Europe Srl. offices will be closed for summer holidays from 08/08/2022 until 26/08/2022. Support services will resume on 22/08/2022 Regular office activities will resume on 29/08/2022.
Integrazione complete di hyperDENT in exocad
exocad ChairsideCAD, in combinazione con hyperDENT exocad Connect, offre la possibilità di connettere il CAM con la macchina per la produzione diretta.
Non è necessaria alcuna competenza CAM per procedere in questo flusso di lavoro in quanto hyperDENT exocad Connect esegue automaticamente tutte le funzioni in background a exocad ChairsideCAD.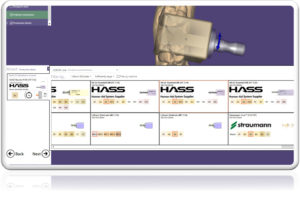 hyperDENT exocad Connect garantisce risultati di alta qualità e una produzione perfetta attraverso un processo di lavoro – dalla scansione intra-orale al prodotto finito. L'operatore può scegliere la qualità del suo risultato secondo diversi gradi di rifinitura "Fast", "Normale" e "High Quality".
"Il nostro software ChairsideCAD, che recentemente ha ricevuto il prestigioso riconoscimento "Best of Class" Technology Award per la seconda volta negli USA, è caratterizzato da un alto grado di automatizzazione e da un processo di lavoro user-friendly," spiega Novica Savic, CCO di exocad, e continua: "l'integrazione di hyperDENT offre agli utenti la massima flessibilità e le migliori prestazioni per la produzione in singola visita dal dentista."
A tutti i produttori di machine utensili viene offerta la possibilità di integrarsi nell'interfaccia exocad ChairsideCAD e hyperDENT exocad Connect e di adattarlo alle proprie esigenze.
Tecnici dentali esperti CAD/CAM:
"Questo è il prossimo step per l'industria dentale nella produzione dalla scansione intra-orale alla realizzazione del manufatto. L'utente ha la libertà di selezionare indipendentemente la macchina e le applicazioni per ottenere il massimo dalla propria produzione e combinarli in un unico workflow".
Cari Clienti e Partners,
Il nostro team di sviluppo ha continuamente lavorato per sviluppare nuove funzioni e aggiornamenti che sono stati inclusi nella nuova versione 9.1 hyperDENT. L'obbiettivo principale è di accelerare significativamente il processo di produzione. In aggiunta a numerose nuove funzionalità troverete anche degli aggiornamenti di opzioni disponibili; queste vi aiuteranno a velocizzare il lavoro interno e a risparmiare tempo e denaro.
Vogliamo rendere il vostro lavoro più rapido e semplice!

Scarica la brochure:
hyperDENT | The Art of Dental Engineering