We are excited to present you our innovative Chairside and Labside solutions at exocad Insights event October 3-4, 2022, on the sun-drenched island of Mallorca, Spain.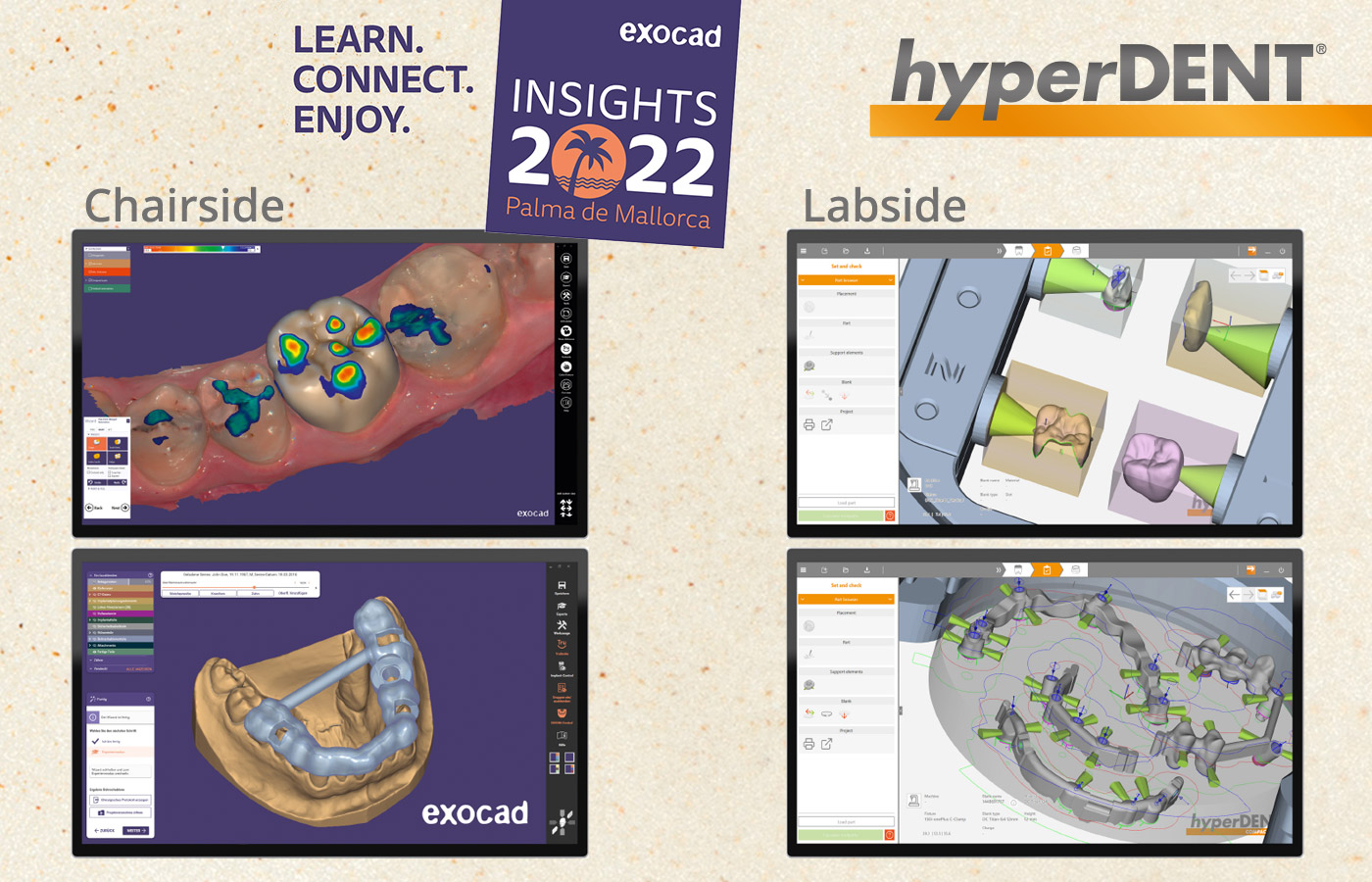 Chairside
hyperDENT exocad ChairsideCAD is our fully integrated blackbox solution wihin exocad.
"The integration of hyperDENT offers users the highest degree of flexibility and performance single-visit dentistry."
Novica Savic, CCO at exocad
Labside
hyperDENT Compact is our solution for all dental lab milling machines.
"The simplified user interface with a managed workflow offers real added value to our customers."
Dr. Ferdinand Schwenkert, CEO at FOLLOW-ME!