23rd and 24th of February, 2018 / Hagen, Germany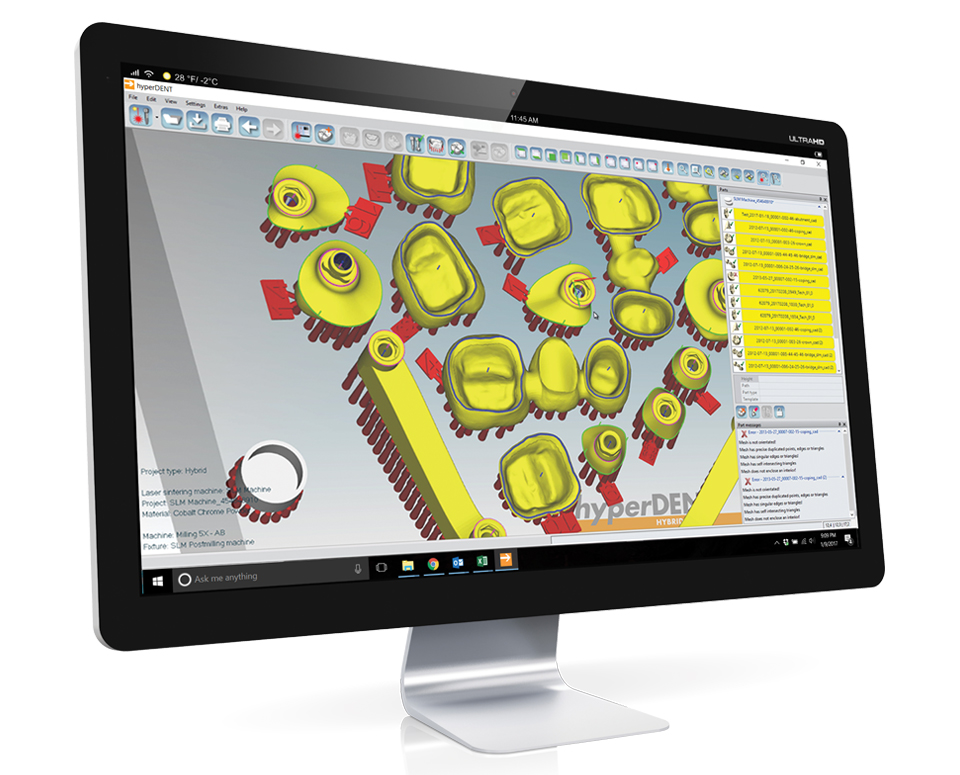 For the 10th time, the "Digital Dentale Technologien (DDT)" exhibition will be held at the "Dentalen Fortbildungszentrum Hagen (DFH)". Dentists, dental technicians and those interested in the industry are cordially invited to attend on the 23rd and 24th of February, 2018. The DDT traditionally focuses on the development of digital technologies in the areas of dental technology and dental medicine and presents the latest trends in CAD/CAM systems, digital construction and manufacturing.
In line with this year's leading theme, "Digital Dental – Was Ihr wollt!" (Digital Dental – as you like!"), our Business Development Manager, Benjamin Hesse, will present the additive manufacturing possibilities with hyperDENT® in the workshop "Digitale Dentale Fertigung 4.0 – Hybridproduktion dentaler Restaurationen" (Digital Dental Manufacturing 4.0 – Hybrid manufacturing of dental restorations).
The entire FOLLOW-ME! Team looks forward to a large turnout and many interesting conversations at our Stand No. 3 throughout the exhibition.
Your FOLLOW-ME! Team