​
The year is coming close and we look back on a very exciting time with numerous challenges, but also motivating experiences and discussions.
Deep friendly business relations are especially important to us. Therefore, we would like to thank you very much for your trust and the pleasant cooperation this year.
During the promotional period from 01.12. – 17.12.2021, we will give you a 15% discount on all hyperDENT software products and services.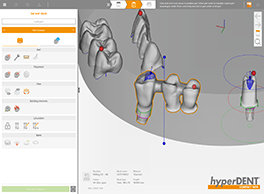 hyperDENT Compact
With hyperDENT Compact you will experience a real enrichment in the dental laboratory. The guided workflow enables you to achieve an excellent result in just a few steps. Thanks to many automation options, operating the software is incredibly easy and can also be utilised on all open milling machines. With the exception of one-piece abutments and bridge constructions, all indications can be manufactured with hyperDENT Compact.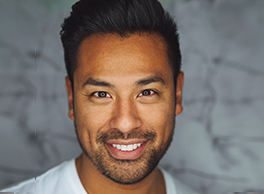 hyperDENT Module Extension
Bring a glow to your customers by adding more modules to your existing hyperDENT license. With the Template Generator, you can optimally adapt the parameters of the milling strategies to your machine, while the Denture Module allows you to digitally manufacture full dentures. Individual abutments as well as implant bridges and bars can be produced from the circular blank with the Implant Module. Matching the software, we also offer you numerous scan bodies and implant libraries for professional implantology.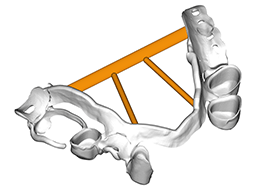 hyperDENT Hybrid Manufacturing
An increasing number of customers are expanding the professional production of dental indications to include additive manufacturing. This innovative process enables the combination of additive and subtractive technologies in one workflow. Complex geometries, inner cavities and dental indications that were previously impossible to mill can be produced in large quantities. With minimum material input, you work with maximum quality and surface finish. Talk to our experts and let them advise you about the possibilities in your company.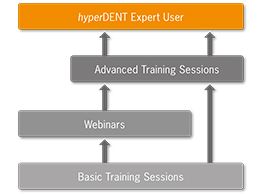 hyperDENT Trainings
Our hyperDENT products are continuously being developed to meet the complex requirements of the digitalization of the dental industry. As a result, our customers also face new challenges in the production of dental indications. Lifelong learning is an important tool for professional and personal development and for expanding your own knowledge. It does not matter whether you are interested in our training courses as a beginner or as an expert. We are happy to customize these to your individual needs so that you can manage even difficult tasks independently and use the hyperDENT automation options in your everyday work.