Perfectly adapted implant components for first-class implantology results.
"Machine and Material Settings"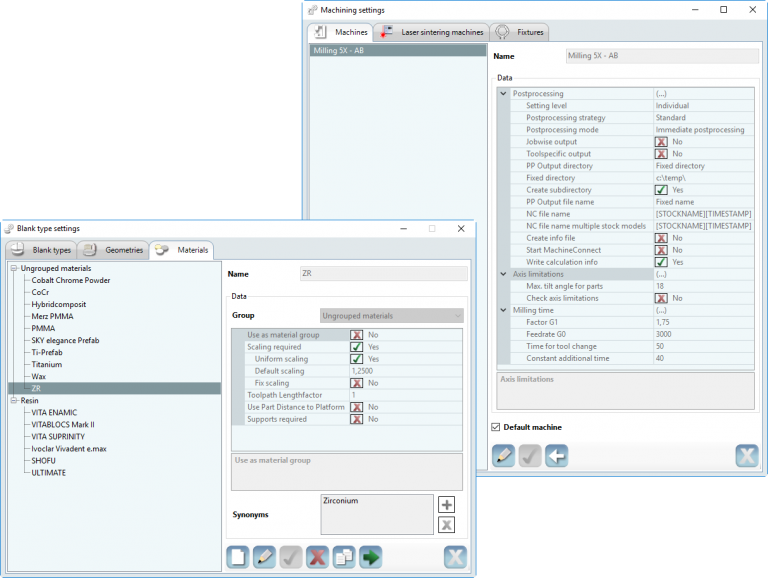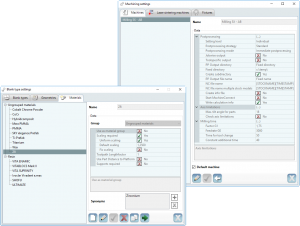 hyperDENT® enables process automation in many areas, which can significantly reduce work and work time as long as these processes function reliably and without error.
However, some basic settings must be made in the "Machines" and "Materials" areas before these automated processes can be implemented.
We will demonstrate the automation advantages and how you can utilize the functions of automatic axis checking, tilting and blank suggestion in our Top Topic Webinar, "Machine and Material Settings", on 07. May 2019 at 10:00 AM (German) and 1:00 PM (English).
Additional information about our Top Topics Webinars is available on our training page.
We truly have a reason to celebrate this year! FOLLOW-ME! was founded in 2007 and successfully entered the market with the first hyperDENT version in 2009. In only 10 years, the FOLLOW-ME! Team has made the hyperDENT CAM solution the world's leading software system in the dental market.
For hyperDENT's 10th anniversary, we offer you a one-time 10% rebate on the entire hyperDENT product range. This one-time offer is only valid for transactions closed directly at our IDS stand (Stand J 10, Hall 3.1).
Your FOLLOW-ME! Technology Group Team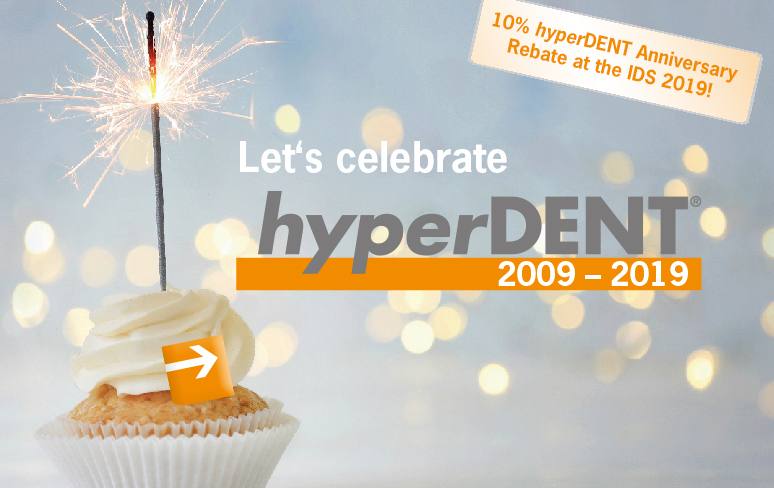 Get the brochure:
hyperDENT | The Art of Dental Engineering